Liam Hemsworth And Miley Cyrus On The Verge Of Break-Up?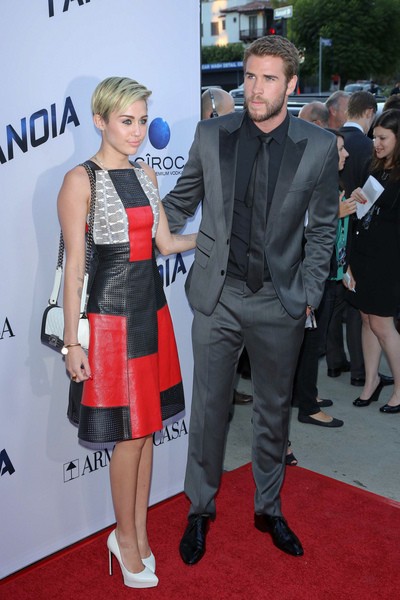 Things appeared to be rocky already for engaged couple Liam Hemsworth and Miley Cyrus - but after her raunchy VMAs performance, Liam is reportedly more than ready to make their split official.
A source tells Us Weekly, "He is over her and wants to make a clean break. No more back and forth." Another source claims Liam was inspired to move on due to her infamous VMAs performance, which he found "mortifying."
RadarOnline cites a source who claims, "Liam really does care about Miley, but her racy new look and sort of ghetto attitude isn't exactly what he signed up for.
"Her VMA performance absolutely mortified him and he couldn't be more embarrassed. He doesn't really see anything sexy about what she did on stage.
"It's pretty much over. He knows he can't stay with her when this is who she's become ... He doesn't want to babysit her anymore. He has to move on."
In a separate story, Us Weekly says Miley is fine with letting him go. "She doesn't care at all. She's young and if he wants to go, she thinks it's fine," the insider told them.
The two were last seen at a Paranoia premiere, but it was reported they seemed distant and "acted as if they were strangers."
Hemsworth most recently appeared alone at the UK premiere of his older brother's movie, Rush.