Liam Hemsworth And Eiza Gonzalez Spotted Kissing In Beverly Hills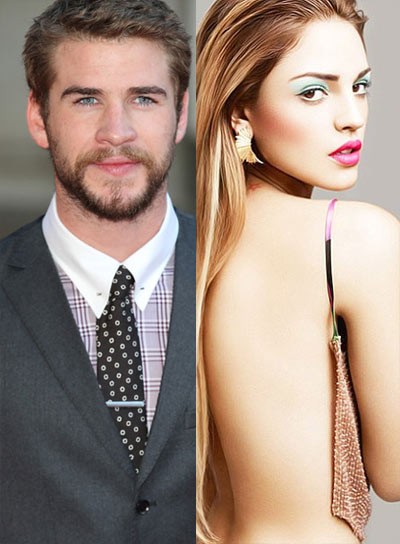 Just a day after news that Miley Cyrus and Liam Hemsworth split, the actor was spotted making out with Mexican singer/TV star Eiza Gonzalez.

The two stars were spotted getting close over the weekend at the XS Nightclub at the Wynn Resort in Las Vegas following the Floyd Mayweather fight, where witnesses say they left together, along with a group of friends.
Liam and Eiza met for the first time while at the club, according to E! News, and Eiza happened to be in town with some friends.

The two stars -- she's famous in Mexico, where she's released two albums and stars on a Spanish-language soap opera -- were spotted together again on Monday, leaving someone's house in his Cadillac Escalade. Both live in the Los Angeles area, and it's a good bet the two drove back from Vegas together.

E! News reports that the couple saw each other briefly on Tuesday, when The Hunger Games star stopped by her Beverly Hills apartment to drop something off. The couple started kissing after that (see exclusive pic at E! Online) and Hemsworth left after just a few minutes.

Like Liam, Eiza also recently became single after breaking up with boyfriend Pepe Diaz, a Mexican businessman, in order to relocate to Los Angeles to seek work in the U.S.