Lexy Panterra Shares Her Light With Starpulse
Singer Lexy Panterra's hot dance album "Take Over" is a must for the summer as you cruise to the beach with the windows down. Lexy spoke with us about the album, her influences and what is up next for her.
Starpulse: What was it like to have your song featured on Entourage?
Lexy: It was very cool because the scene they picked was perfect! It was a car racing scene so I loved it!
Starpulse: Tell me how you got the nickname, "Lex Luther." 
Lexy: Well when I was younger I guess you can say I was a little diva who always was sneaky to try to get my way; they named me Lex Luther because of the villain.
Starpulse: You come from a family who is no stranger to the spotlight- how did that help and/or hurt you in the entertainment business?
Lexy: Well I'm still on my way there! But my family is great and everything helps.
Starpulse: What artists inspire you?
Lexy: I grew up listening to Celine Dion, Whitney Houston, Vanessa Williams and Mariah Carey, so vocally them. And I love Rihanna or Rita Ora's style.
Starpulse: Tell me about your album.
Lexy: My album is a really fun album where I brought a bunch of music everyone can feel good and dance to. I just wanted songs that I can go on stage and dance to and ones that would get the crowd to feel the same way.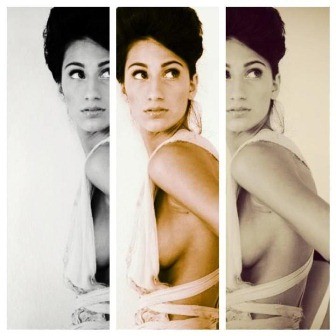 Starpulse: Tell me about the "Feel the Light" video- whose idea was that?
Lexy: My manager Tony, the director and I had ideas about what we wanted the video to look like so we put in each other's ideas and made it come to life.
Starpulse: Do you have any exciting summer plans?
Lexy: Well I just came back from Miami! But I would like to travel a little more and I will be doing shows all over the LA area. You can find out where on my website www.lexypanterra.com.
Starpulse: What was the last thing you Googled?
Lexy: My Miami plane ticket.
Starpulse: Who are you listening to right now?
Lexy: The Laker game! Haha
Starpulse: What is your favorite thing to do in your downtime?
Lexy: Teach dance, blast the stereo in my car, and go lay out on the beach.  
Starpulse: What's up next for you?
Lexy: Well, making a new album while touring the current one. You can listen and buy my album "The Takeover" on iTunes and or www.lexypanterra.com. 
You can follow Lexy Panterra on Twitter, Instagram or Facebook @lexypanterra.