Lewis Hamilton Says He's Engaged To Nicole Scherzinger, Nicole Says They Are Just Dating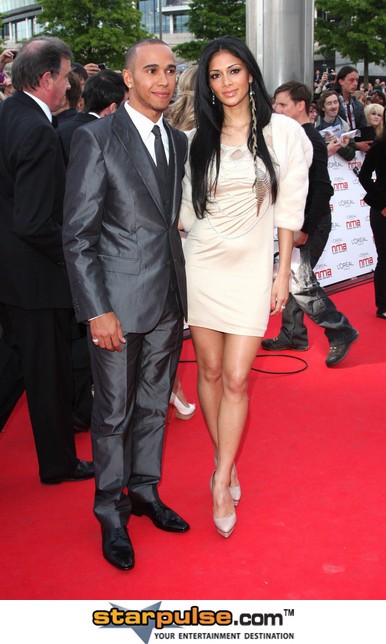 Looks like what we have here is a failure to communicate. Lewis Hamilton says he's engaged to his girlfriend Nicole Scherzinger - but this might be news to Nicole, who continues to refer to him as her boyfriend... and not as her fiance!
"We're very busy at the moment, but she'll be planning the wedding. She'll definitely find the time for that, no doubt about it," said Hamilton at the National Movie Awards.
However, Scherzinger continued to refer to the F1 driver as her boyfriend, leading us to believe that either Hamilton had a roundabout way of asking for her hand in marriage or he just like a big cat out of the bag!
Click for more great Nicole Scherzinger pictures: