Lewis Hamilton Hints At Possible Proposal To Nicole Scherzinger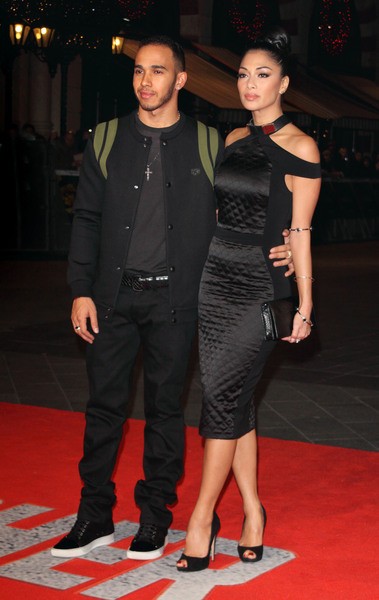 If Lewis Hamilton is a man of his word, Nicole Scherzinger could be an engaged woman within a year.
F1 racer Hamilton has been dating the former Pussycat Doll singer for five years now, and when The Sun inquired if he was going to pop the question soon, Hamilton didn't shy away, saying, "We've been together for five years, which is quite a milestone really.
"But hopefully in the near future. Maybe before we get to six years."
Hamilton has been backstage at Scherzinger's latest gig as an X Factor judge in the UK, and she has been around the world with Hamilton during his racing seasons.
Nicole has never mixed words when describing her relationship with Lewis. "We're kindred spirits and hearts – that's what ultimately connects us," she told The Sun last year. She had previously told The Telegraph that she was "an alpha female" and Lewis was "an alpha male."
"I guess I look for an alpha male because I vibrate at a certain level. And I like someone who has ambitions like me. And that's Lewis," she explained.
US Magazine points out that Nicole credited Lewis with helping her overcome her battle with Bulimia. "He gave me the courage to kind of end that disorder and that disease. He made me feel beautiful for who I am and not what pant size I'm wearing, and that helped a lot."