Lewis Black Puts Pop Culture On Trial In 'Lewis Black's Root Of All Evil'

Who better to serve as the ultimate decider on all things evil than
Lewis Black
? "Lewis Black's Root of All Evil" pits either two people such as Kim Jong Il and
Tila Tequila
or pop culture topics such as You Tube vs. Porn against each other in an open debate setting. A rotating group of comedians take the stage and argue who or what is most evil with Black making the final decision. The premiere episode of "Lewis Black's Root of All Evil" on Wednesday, March 12 at 10:30 p.m. takes on sacred cows
Oprah
and the Catholic Church with Paul F. Tompkins and Greg Giraldo arguing which is the root of all evil.
The series is created and executive produced by Scott Carter ("Politically Incorrect", "Real Time with Bill Maher") and David Sacks ("
The Simpsons
", "
Malcolm in the Middle
") and features the following: a fiery monologue by Black introducing the topics; "Opening Statements" - the first opportunity comedians have to state their case; "Debate" – the comedians provide verbal and video evidence to bolster their case and try to debunk each other's theories; "Inquisition" - Black grills the comedians; "Ripple of Evil" - comedians predict the dire consequences that will ensue if their evil is left unchecked; "Closing Statements" – comedians hit their message home; "Final Verdict" – Black renders his decision. Comedians serving as advocates on the show include Andrew Daly ("
MADtv
"), Greg Giraldo ("Comedy Central Roasts") Andy Kindler ("
Late Show with David Letterman
"),
Kathleen Madigan
(judge on last season's "
Last Comic Standing
"),
Patton Oswalt
("
Ratatouille
," "
King of Queens
") and Paul F. Tompkins ("
Mr. Show with Bob and David
").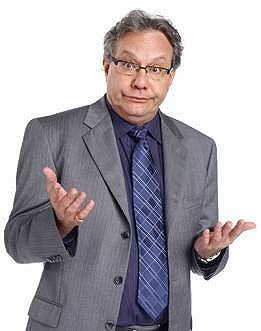 The second episode,
Donald Trump
vs. Viagra, debuts Wednesday, March 19 at 10:30 p.m. and features comedians Kindler and Giraldo debating which is the root of all evil. Future evil episodes include:
Paris Hilton
(Giraldo) vs. Dick Cheney (Oswalt); Beer (Daly) vs. Weed (Tompkins); YouTube (Oswalt) vs. Porn (Giraldo); Kim Jong Il (Madigan) vs. Tila Tequila (Giraldo); "
American Idol
" (Kindler) vs. High School (Oswalt); and Las Vegas (Daly) vs. The Human Body (Oswalt).
Comedycentral.com
will feature a comprehensive video archive including exclusive Web-only video from "Lewis Black's Root of All Evil;" message boards; a "Root" Facebook application; show outtakes and uncensored clips. In addition, each week viewers can participate via interactive polling to weigh-in on who or what they think is the "root of all evil." Using their mobile phones, viewers can text (
standard text messaging rates apply
) their vote and the results will be displayed in real time at the end of the show.
"Lewis Black's Root of All Evil" is sponsored by Alltel. Lewis Black, Scott Carter and David Sacks are the executive producers with Jo Anne Astrow and Mark Lonow as the co-executive producers. Zoe Friedman and Scott Landsman serve as the executives in charge of production for COMEDY CENTRAL.