LeVar Burton's 'Reading Rainbow' Kickstarter Grabs Over Two Million Dollars In First 24 Hours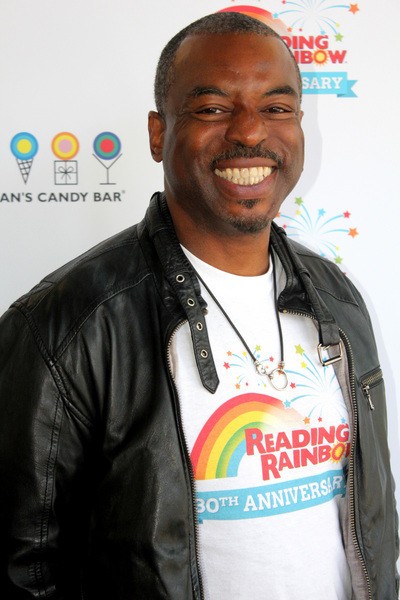 80s and 90s kids alike will remember Reading Rainbow. If it was a little after your time, Reading Rainbow was a kid's show that encouraged reading, learning, creativity and the use of imagination to evoke interest and wonder in books. The ultimate goal? Eliminate the disease of illiteracy and promote education across the country by keeping our youth engaged and in school. And a lot of us that grew up on the show can attest to its' success.
The show's host, LeVar Burton, is recognized by many Star Trek: The Next Generation fans as Lt. Geordi La Forge, the helmsman of the USS Enterprise-D under the command of Captain Picard. If you weren't a 'Trekkie' you may recognize him as Kunta Kinte from the show ROOTS. 
Reading Rainbow officially retired its 23-year-long run in 2006, but LeVar hopes to privately fund the show back to health using the miracle that is Kickstarter. And gosh-darn-it, it worked.

Within just 24 hours, the Reading Rainbow kickstarter campaign absolutely obliterated it's 1 million dollar goal. More than that, it DOUBLED it, hitting two and a half million, and the campaign is STILL going strong.
For LeVar, this Kickstarter represents more than just bringing back a beloved franchise. It's clearly an emotional connection, one that goes beyond just a paycheck. He shared the moment they hit 1 million dollars on youtube. It's safe to say it was an incredibly moving experience. Take a look at that video below.
LeVar's commitment to Reading Rainbow goes beyond philanthropy. It's touching to see someone so prolific care about an epidemic that reaches almost every city and town across the US. We're hoping for a VERY successful Kickstarter campaign for LeVar, so that Reading Rainbow can come back and be better than ever.
This particular author isn't ashamed to say that he threw a couple dollars their way - and so should you.