Let's Play Matchmaker With Jennifer Aniston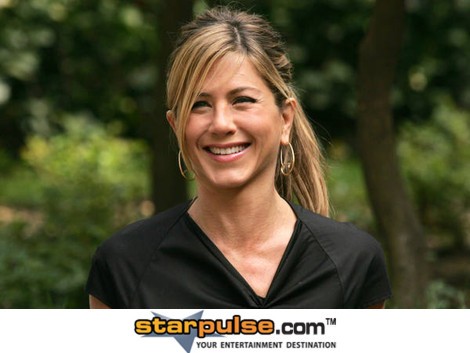 Jennifer Aniston
was a part of one of the hottest Hollywood couples of all time. Her relationship with
Brad Pitt
was The Hottest Hollywood relationship in the 90s and it looked to be a rare Hollywood couple success story.
Conflicting reports say Brad ended it with Jen because he wanted kids and leave it up to Jen to ruin a something good. She filed for divorce in 2005 and since then she has run into some bad luck with men.
She may call it bad luck but I call it dating douche bags.
BP
(before Pitt) she started off with a few good men like actors
Charlie Schlatter
and the late Daniel MacDonald. She had a fling with musician
Adam Duritz
, but that she probably just wanted to sing "Mr. Jones" with him and she was reportedly engaged to actor
Tate Donovan
.
Then came Pitt in 1998. She settled down with the mega star for a few years of marriage before finally divorcing him in 2005 calling it "seven very intense years together and it was a beautiful, complicated relationship."
AP
(after Pitt) love has been complicated for Jennifer. A series of flings and nothing serious will take its toll on a 40-year-old single woman. Sheesh, I mean that is tough on a 26-year-old single woman!
Vince Vaughn
held her attention for about a year but he but he is fat and does not take care of himself. Model Paul Sculfor is hot so Jen liked him for a week and the same goes for
Orlando Bloom
.
John Mayer
tagged along for a ride for about a year but he was in it for the fun and not for a serious relationship.
Finally, co-stars
Gerard Butler
and
Bradley Cooper
kept Jennifer's attention for a little bit but their hectic schedules did not allow the relationship to materialize.
Jennifer has definitely has a type: Funny, ambitious, she loves former co-stars and of course it does not hurt if you are H.O.T. She also likes a man's man, someone who can fix things around the house at the same time make her abs hurt from laughing so much.
LET'S PLAY -- MATCHMAKER JENNIFER ANISTON!
#12 Adrian Grenier
There comes a point in a middle aged single woman's life when she needs a spark in her love life and perhaps that spark comes from a younger man. Adrian Grenier plays a playboy on "
Entourage
" but is much more mellow in real life. He remains single and is looking for that special lady, but that does not mean Vinny, er Adrian, would mind dating The Jennifer Aniston. Would they marry? Probably not but it would be fun to watch!
- Click pic for next page -