Let The Beyonce Pregnancy Rumors Begin – Again!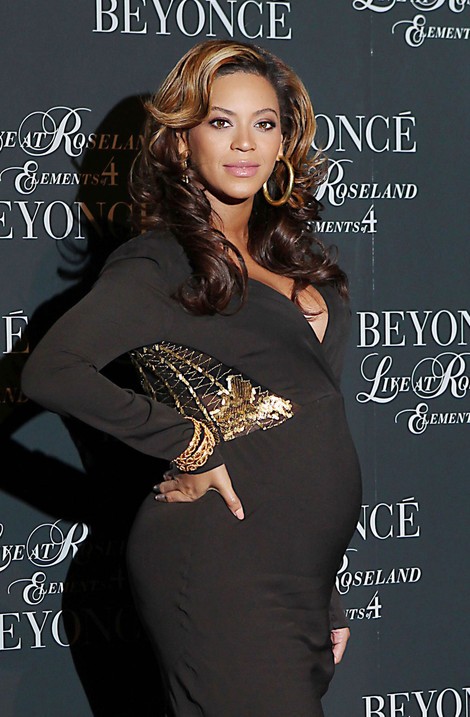 Once again, rumors are swirling that Beyonce has a second child on the way – but we've heard this all before, haven't we?
Back in May of 2013 it was "confirmed" by E! Jay-Z and Beyonce were expecting a sibling for Blue Ivy. Among the evidence were concealing outfits and a cancellation of a concert in Belgium for "dehydration and exhaustion."
Now we're hearing from a source via MediaTakeOut that Beyonce was turning down alcohol in New Jersey. They say a source watched Lil Kim buy a bottle of champagne for the couple after their show. The source said, "Lil Kim came back and told us that Bey's pregnant. Kim bought a bottle of champagne for her old friends Jay and Bey - but Bey didn't drink any. Kim asked her, 'What's going on - are you...?' and before Kim could finish, Beyonce just started smiling and said 'yes.'"
If MTO's story is true, Beyonce could be a few months pregnant by the time she and Jay-Z wrap up their On the Run tour in France. That would explain the brevity of the tour, although it was assumed the two superstars only wanted to play huge arenas.
At least this is a positive rumor – the couple have been also rumored to be on the verge of divorce, after Beyonce changed lyrics in her songs during the On the Run Tour that seemed to imply Jay-Z cheated on her.