Let Rachel Bilson Become Your Personal Shoe Stylist!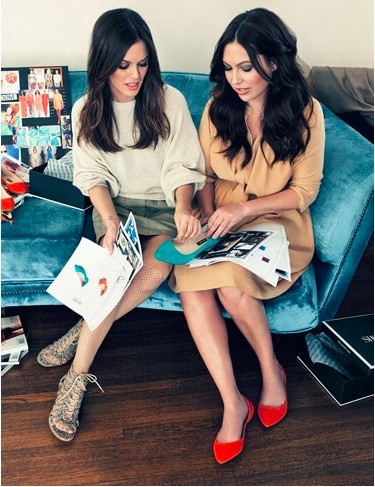 The style of fashion icon Rachel Bilson, the vision of celebrated stylist Nicole Chavez, and the shoe-making expertise of the legendary Steve Madden, combine to bring you www.ShoeMint.com - a celebrity shoe shopping experience unlike any other.
Each month, ShoeMint matches a selection of Rachel and Nicole's exclusive designs to a shopper's unique taste and personality. Available no where else,  ShoeMint offers both essentials and standout pieces that make it easy to get dressed for any occasion.
ShoeMint's exclusive designs by Rachel Bilson and Nicole Chavez feature real leather, suede and stitching, offering hard-to-find sizes from 5-11. While each month boasts a new collection, the site can be counted on to display different iterations of Rachel's iconic style, Nicole's fashion expertise, and Steve's world renowned craftsmanship. Each pair is $79.98 and there is no obligation to buy for the month. Just pick or skip. How cool is that?
To find out more on how Rachel can become your personal shoe stylist, click here!