Leslie Mann Says Megan Fox Has 'Better Boobs Than I've Ever Seen In My Life'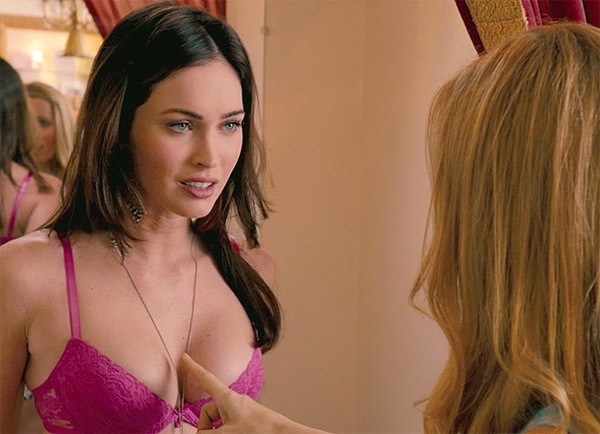 Leslie Mann became the envy of millions of men the world over (more on that in a minute) when she felt This Is 40 co-star Megan Fox's breasts during the film's most famous scene. A new blooper reel released last week shows the two actresses cracking up while filming a scene that calls for Mann to jiggle the younger star's assets.

"Wow, I would put floodlights on them," Mann says, causing Fox to giggle and ruin the take.

That happens often in the blooper reel though, with stars like Jason Segel having to remind himself that he's an actor, Paul Rudd getting mischevious with a leaky bottle of spring water, and Chris O'Dowd telling Megan that he and Segel "both wanna make love to you".

When the film was released last month Mann confessed that she found her fondling scene a little uncomfortable to film, but after seeing the outtakes that's a little hard to believe.

"In that situation I knew there were a lot of dirty boys around having weird, gross fantasies. And so I wanted to get her shirt back on as quickly as possible," she said.

Mann's husband Judd Apatow directed the film; and even he said filming the scene was awkward.

"I get so uncomfortable with even partial nudity in movies," he says. "I'll do one or two takes, and feel weird."

But the bottom line is, "Megan just has great boobs. Better boobs than I've ever seen in my life," Mann told Yahoo Movies.

Check out the hilarious blooper reel from FunnyOrDie.com below...


And speaking of 'men the world over', here's Megan in a commercial for Brazilian beer...