Leslie Mann Points Out Kate Upton's Boobs While Filming 'The Other Woman'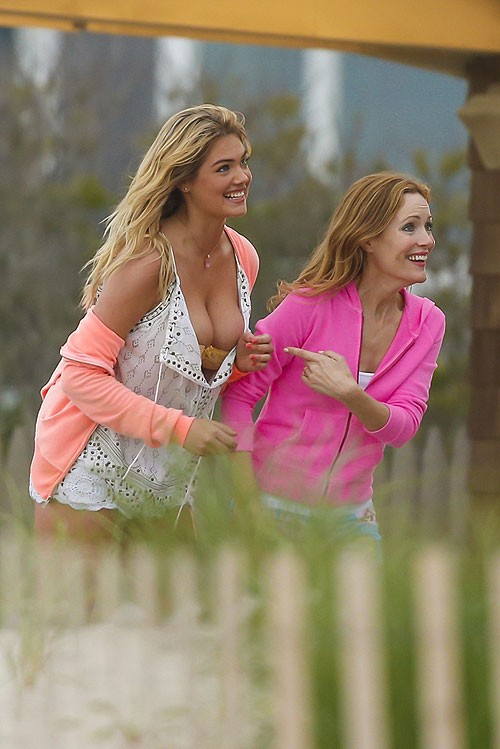 After getting the chance to fondle Megan Fox in This Is 40, Leslie Mann continued her breast obsession while shooting new film "The Other Woman" with buxom supermodel Kate Upton at Hampton Beach in New York on Thursday.

The two, along with co-star Cameron Diaz, were filming a drinking party scene for the upcoming movie, about a woman who finds out her boyfriend is married and teams up with his wife to plot revenge.

Kate nearly suffered a wardrobe malfunction -- several wardrobe malfunctions -- while running around with the girls, showing plenty of cleavage and spilling out of her yellow lace bra.

The film marks Upton's acting debut and also stars Nikolaj Coster-Waldau and Nicki Minaj.