Leonardo DiCaprio Transforms Into An Old Man For 'J. Edgar'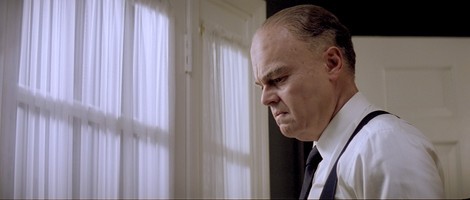 Director Clint Eastwood delves into the personal life of J. Edgar Hoover with the biopic "J. Edgar," starring Leonardo DiCaprio as the controversial FBI director.
It's a common occurrence for actors to receive Academy Award nominations for their on-screen transformations. Nicole Kidman changed her nose and won Best Actress for "The Hours" in 2000, and Charlize Theron also altered her appearance for "Monster" and won in 2003. Will Leo be next?
Leo has been nominated for three Oscars for his roles in "Blood Diamond" (2007), "The Aviator" (2005) and "What's Eating Gilbert Grape" (1994).
"J. Edgar" hits theaters Nov. 9.
SLIDESHOW: SEXY LEONARDO DICAPRIO PHOTOS