Leonardo DiCaprio Raises Over $30 Million For Charity At Art Auction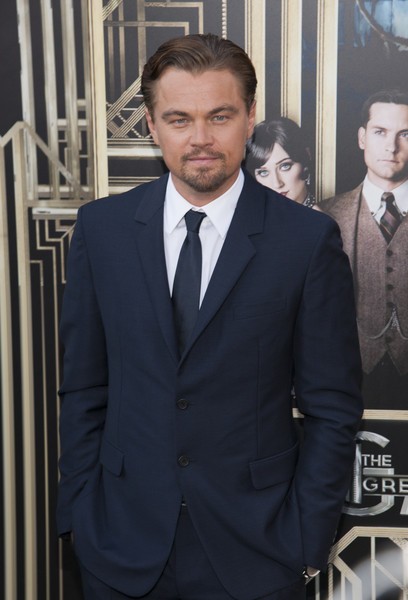 The Great Gatsby star Leonardo DiCaprio raised $31.7 million for charity Monday by auctioning off an art collection - $14 million over the collection's estimate.
The auction event was entitled the 11th Hour, and the proceeds will go to the Leonardo DiCaprio Foundation, a conservation charity. DiCaprio told the art dealers and celebrities to "bid as if the fate of the planet depends on us."
The collection included works from Ed Ruscha, Julian Schnabel and Banksy, as well as a DiCaprio portrait by Elizabeth Peyton. The portrait sold for $1.05 million, despite the high estimate of the piece being only $600,000.
Auctioneer Jussi Pylkkanen won over the crowd with a humorous act, "mistaking" DiCaprio's bids as waves to his Hollywood friends and telling the crowd, "Oh, but let's not let him have it!" when a winning bid came in.
Bradley Cooper, Salma Hayek and DiCaprio's Gatsby co-star Tobey Maguire were among the celebrities in the audience. Maguire had the winning bid for Sergej Jensen's "Untitled" at $262,500.