Leonardo DiCaprio Joins Social Media Firm Mobli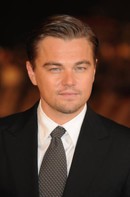 Leonardo DiCaprio is the latest Hollywood star to move into social media after signing up as an advisor for a start-up company.

The actor's new role will see him advise bosses at Mobli, a visual media firm which was introduced to him by a friend while the technology was still being tested several months ago.

Mobli CEO Moshe Hogeg tells the Huffington Post, "Leo is not a tech guy and we're not looking for advice on technology, but he is a very, very smart guy concerning marketing, so he will be advising us in this territory - branding marketing and stuff like this."

"Leo is very excited. He believes in the vision of the company and thinks that this is the future of media. He wanted to get on board in the beginning, influence it, and give his input into the company."

Other stars who are investing in technology include Ashton Kutcher, who has funded companies including Flipboard, Chegg, GroupMe and Hipmunk, and Justin Timberlake, who is working to revitalize social networking site MySpace.com.