Leonardo DiCaprio & Jamie Foxx To Re-Team For Crime Drama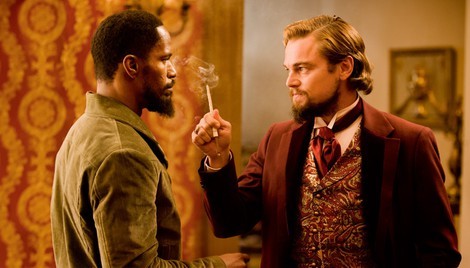 Leonardo DiCaprio and Jamie Foxx, who lit up the big screen in "Django Unchained," are making another film together.
The duo appeared in Quentin Tarantino's Oscar-winning film last year and have signed on for the upcoming crime drama "Mean Business on North Ganson Street," according to Deadline.com.
The film is based on S. Craig Zahler's novel and centers on a pair of disgraced detectives who are sent to work in a crime-ridden small town where police officers are being murdered.
Foxx stars in "White House Down," which hits theaters today. DiCaprio recently appeared in "The Great Gatsby," and stars in the upcoming film "The Wolf of Wall Street."