Leonardo DiCaprio Celebrates 39th Birthday With Kanye West & 2 Chainz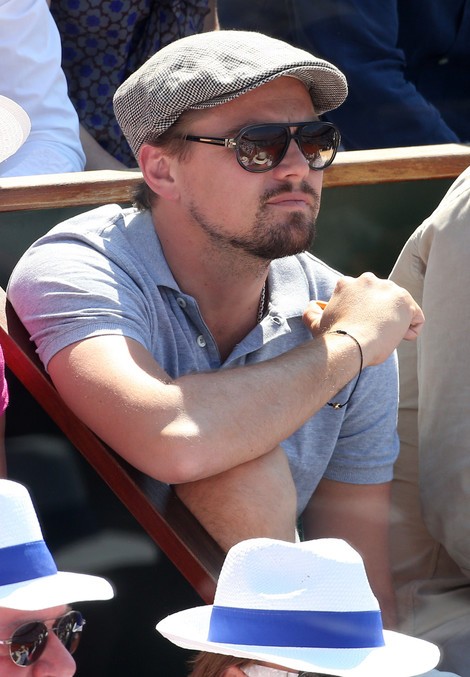 Leonardo DiCaprio celebrated his 39th birthday in style with pals Kanye West and 2 Chainz on Sunday night.
The actor partied at TAO Downtown in New York City along with 100 of his closest friends, including Orlando Bloom, Tobey Maguire, Benecio Del Toro and Busta Rhymes.
But it wasn't all fun and games - the actor simultaneously raised millions of dollars for his charity the Leonardo DiCaprio Foundation, according to TMZ.com.
2 Chainz sang a special version of "Happy Birthday" to the star and called "Brother Leo" up on stage for a bit. Yeezus belted out "Good Life," "Gold Digger" and a few other hits.
West's famous fiancee Kim Kardashian was also in attendance, and she posted a Keek video of the event as well as a photo of the rapper on Instagram. She captioned the pic: "#NYCfor3hours #BabysAsleepNowWatchingMyBaby @2ChainzKanyeQtip."
DiCaprio reportedly partied until 4 a.m. and was spotted getting cozy with a woman thought to be his girlfriend Toni Garrn.
The actor was recently called out by George Clooney, who told Esquire magazine the actor should be more careful about who he hangs out with. Clooney's rep later clarified the comments were specifically about a basketball game and weren't meant to be taken seriously.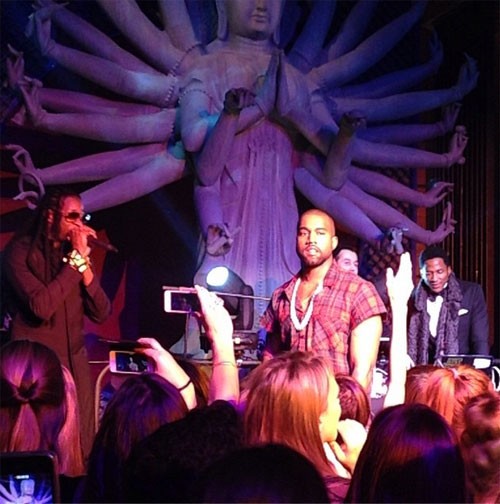 Check out video from the birthday bash: