Leonardo DiCaprio Breaks Up With Girlfriend Erin Heatherton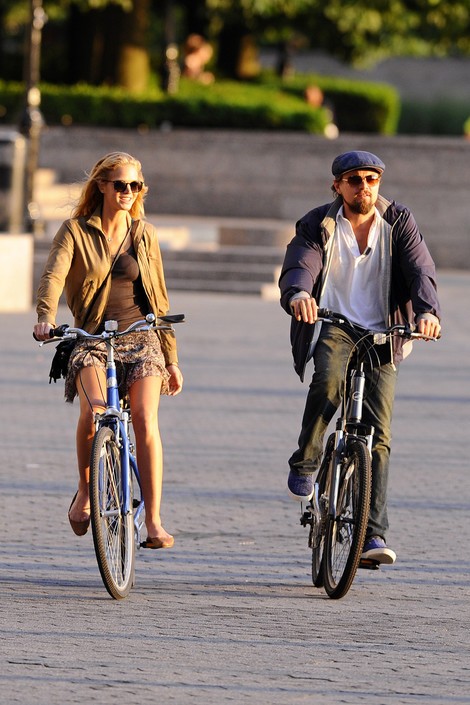 Looks like Leonardo DiCaprio has finally lived up to his highly acclaimed movie title "Catch me if you can" once again in a relationship, only this time the other half to watch Leonardo take off is his Victoria Secret's super model girlfriend Erin Heatherton, who finally can say nothing more than call him "The Departed".
As reported by US Weekly, according to a confirmed source; the couple split a few weeks ago, is still on good terms & still care about each other (yeah…right!!). The Oscar (Once again) for the spilt goes to the 'busy work schedules' (poor thing…always been such a cute & readily available scapegoat). Going by Leo's previous relationship records, we can very well hope for a 'reunion' to be on the cards anytime.
Leo's always had a thing for glam models, evidently reflected by his dating scrap book; going back as early as him dating model Kristen Zang, involving a break up & a reunion to dating British model & socialite Emma Miller. In 2001, he started dating Brazilian model Gisele Bundchen, once again involving a break up & a reunion, before biding adieu in 2005. In the same year November, Leo started going out with Israeli model Bar Rafaeli, off & on once again before ending the relationship in May 2011. Within weeks Leo was dating actress Blake Lively before the ending the relationship in October 2011.
Erin (23) & Leonardo (37) set sail on the relationship boat; 'Titanic' since its 'Inception' in December 2011, soon after Leo's beak up with Blake Lively & now that this Titanic too has hit the iceberg, it will be interesting to see if it can remain afloat for a while in the form of a reunion, before it sinks to the bottom for good.
Leonardo however currently has his hands full, shooting for 'Great Gatsby' in Australia along with 'Wolf of Wall Street' & 'Django Unchained' in the US.