Leona Lewis Looks Like A Wizard With Thigh-High Boots & Cape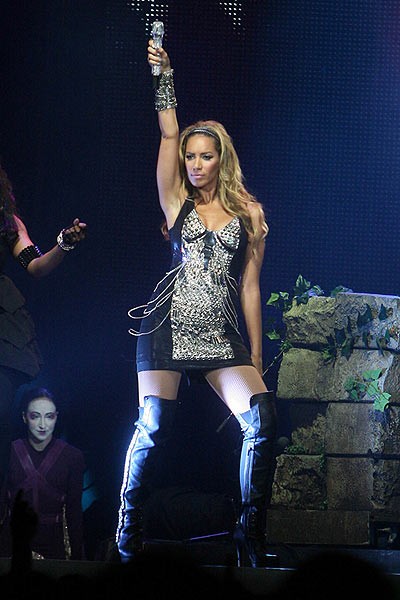 Leona Lewis rocked out with a sell-out crowd of muggles at the O2 arena in London yesterday. She looks like she's channeling Harry Potter with her wizard-like gear - a long black cape, multiple silver bracelets, and thigh-high boots.

There have been some rumors that Leona has turned into a bit of a diva.

For example, she's a fairly hardcore vegetarian with specific opinions on how her tofu should be cooked. But she told InStyle magazine, "I don't think I'm demanding. I think it's okay to ask how you want your food cooked. People just dramatize everything."

Who's her crush at the moment? She admits to being "obsessed" with "Twilight" star Taylor Lautner. But she's currently in a serious relationship.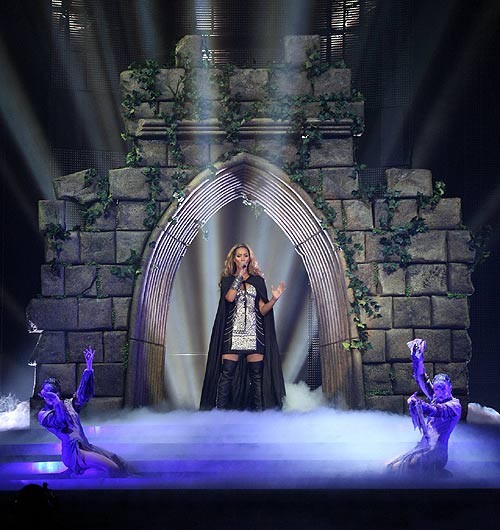 ^ click for next image ^
Click the pics for larger images:
- Click here for more Leona Lewis pictures! -