Lena Dunham, Other Stars React To Shia LaBeouf's Broadway Meltdown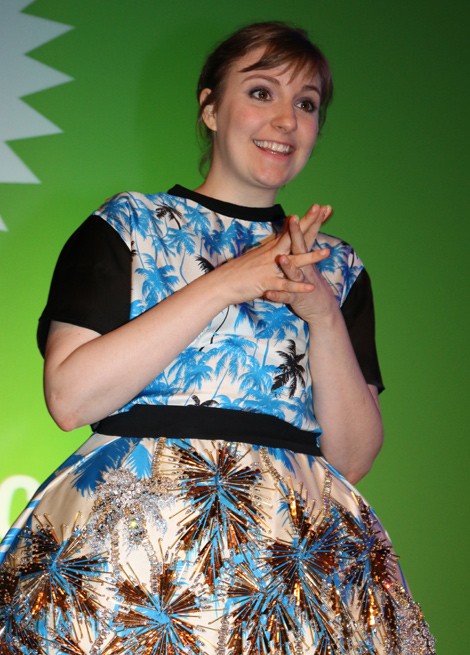 Shia LaBeouf's arrest in New York City on Thursday night has prompted several stars to comment on the incident, including "Girls" creator Lena Dunham.
LaBeouf made headlines after he acted beligerently during a production of "Cabaret." He reportedly smoked during the performance and was arrested for disorderly conduct and criminal trespass.
Labeouf yelled obscenities at the cops while they were arresting him and allegedly spitted on an officer, leading them to put a muzzle on him, according to the New York Post.
The actor also argued with a homeless man hours before he attended the performance, according to TMZ.com.
His meltdown became fodder for Twitter users such as Dunham, who wrote: "I feel you Shia: In 1993 I was carried out of Les Mis screaming because I couldn't handle the intimations of death."
 
Dunham also pointed out something her "Girls" colleague Gillian Jacobs said, writing, "'You know you're a f**kin' G (gangster) when you're arrested during Cabaret' - Gillian Jacobs."
The actress added: "Seriously feel awful for the performers and am sorry to contribute to celebrity takedown culture but this is the best current event we have!"
Not everyone slammed LaBeouf. His co-star Jon Bernthal from the upcoming film "Fury" defended him, posting a pic of the two of them with the caption: "Hang in there homie. Get through it. Big love."
This isn't the first time LaBeouf has exhibited bizarre behavior. Earlier this year he attended the Berlin International Film Festival wearing a brown paper bag over his head with the words, "I am not famous anymore." He set up a similar installation at an art gallery in Los Angeles.
We can't help but wonder if was just drunk or he's pulling an Amanda Bynes.