Lena Dunham Dismisses Vogue Photo Shoot Uproar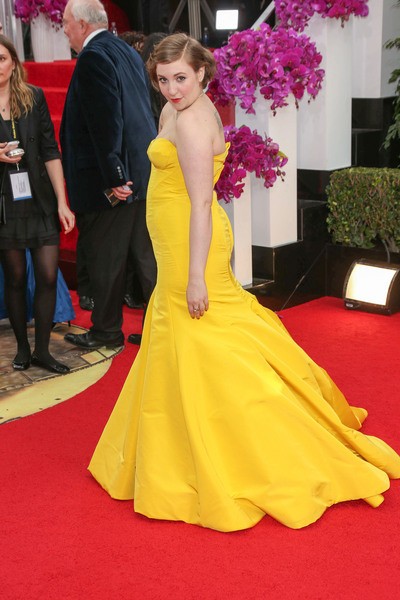 Lena Dunham has dismissed an online controversy surrounding her cover shoot for Vogue magazine, after a feminist blogger insisted the images had been digitally altered and offered up $10,000 to see the original, untouched photos.

Jezebel.com writer Jessica Coen called out Vogue editors in a post this week, accusing them of reworking the Annie Leibovitz photos to hide the Girls star's chunky features.

Coen wrote, "Lena Dunham is a woman who trumpets body positivity, who's unabashedly feminist... Her body is real. She is real. And, for as lovely as the Vogue pictures are, they're probably not terribly real."

She went on to offer a reward to prove her claims, insisting she simply wanted to make a point about how Vogue bosses handle larger women.

Coen managed to obtain a copy of the untouched photos so she could compare the 'before' and 'after' shots, which depict the actress in a series of poses, and then claimed the "slight tweaks" made to Dunham's original images were "unnecessary" as they had been "pretty perfect" without the extra work.

Nevertheless, her actions have fallen flat with Dunham and the star has since taken to her Twitter.com blog to air her feelings about the controversy, writing, "Some s**t is just too ridiculous to engage. Let's use our energy wisely, 2014."