Lena Dunham Calls Boyfriend Jack Antonoff Her 'Best Advertisement'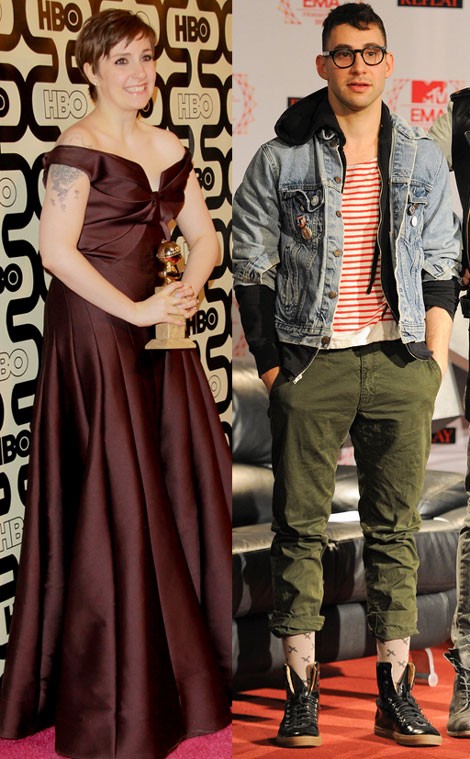 Unlike some starlets in Hollywood, "Girls" actress and creator Lena Dunham has no problem showing off her guitarist boyfriend Jack Antonoff and talking openly about their relationship.
The couple began dating last year, and the fun. rocker was her date at Sunday night's Golden Globe Awards, where Dunham won "Best TV Series Comedy" and "Best Performance by an Actress in a TV Series Comedy or Musical."
She recently told Interview magazine: "I know there's some rule that you're not supposed to talk about your boyfriend publicly just because it seems like all starlets under the age of 33 have decided not to do that, but if you're in love with someone great, then I don't understand why you wouldn't tell everybody.
 
"You don't have to post naked pictures of them on the Internet or tweet pictures of your Christmas celebration, but I feel like, in a way, he's my best advertisement, so I'm like, 'Why would I not tell people who ask?'"