Lena Dunham Apologizes For 'Not So Great Molestation Joke'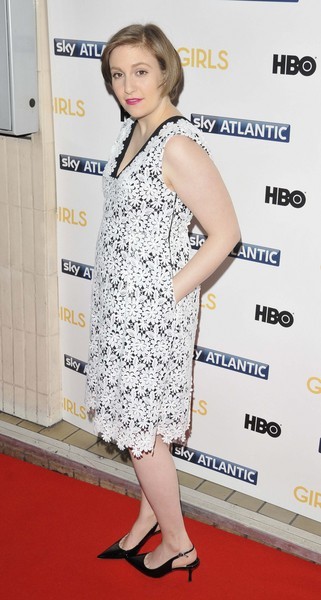 Lena Dunham was in hot water over the weekend for casually joking about molestation.  The "Girls" star hosted "Saturday Night Live" (SNL) and appeared nude in a sketch about the Bible's Adam and Eve.
In her opening monologue, she said: "There is an old saying: If you're nervous about giving a speech, just imagine the audience naked. Or at least imagine that they haven't seen you naked."
In response to the biblical skit, one Twitter user wrote: "You don't always have to get naked," and Dunham joked, "Please tell that to my uncle, mister. He's been making me!"
She later removed the post from Twitter and commented: "I just made and deleted a not so great molestation joke. Sorry guys. I am really sleepy. Snl has a way bigger audience than our usual cozy Girls audience, so I was seeing a rash of very different kinds of Twitter rage.

"But I should know better, and do. Even naked girls get embarrassed. Sleep well and thanks for an amazing weekend."
Dunham partied with Taylor Swift at the SNL after party held at Asselina restaurant in Union Square, New York City.
She posted on Twitter: "Cannot overstate how joyful this experience has been. I have always loved you Saturday Night Live, but now I am IN love with you."