Leighton Meester Talks About Playing A Psycho In 'The Roommate' (Video)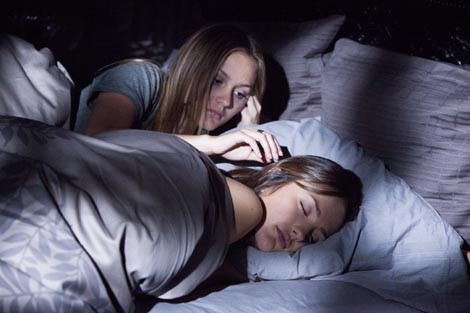 "Gossip Girl's" resident bad girl has stepped up her game. Leighton Meester is playing a psycho college freshman on the warpath in "The Roommate," and Minka Kelly is her victim.

In Nylon magazine's latest issue Meester shows off her softer side, but don't let her playfulness fool you.  Leighton tells the mag she had a wild time playing the role.

"The roommate is not a good reflection of how I am as a roommate. I play a psychopath...I didn't have to hold back at all," she explained.

The movie hits theaters this Friday. See more in the video below!
Click Here For More Leighton Meester Pictures