Legendary 88HIPHOP Relaunches With King Tee & House Shoes As First Guests
One of the Internet's first Hip Hop shows, which featured guests Big L, Nas and Eminem, returns in Los Angeles this week.
After being off air for over a decade, Hip Hop web-based show 88HIPHOP is set to return online Aug. 8 from 8-9pm PST. The live-streamed show will be filmed at The Last Bookstore with three new hosts and a house deejay. 
The first guests will include Detroit native producer/deejay House Shoes, who worked with the legendary J-Dilla and the Compton, California native emcee King Tee whose new music features other artists such as Xzibit, MC Eiht and Butch Cassidy.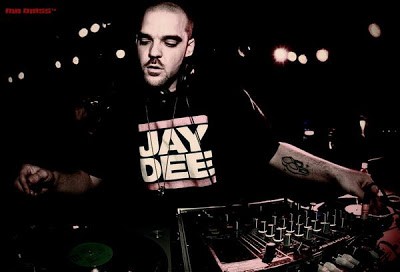 Some of you may remember the legendary show 88HIPHOP that was originally filmed out of New York and included big name guests such as Nas, Eminem, the late Big L, Big Pun and so many others. The show was a pioneer in the Hip Hop industry as the first show with a focus strictly on Hip Hop and broadcasted via the internet during a time when this was not regularly done. The show set the precedent for other web-based broadcasts and even Hip Hop centered shows such as 106 & Park on BET. 
The Last Bookstore, where the show will be hosted, has plenty of character and is in the heart of Downtown L.A. and in the middle of Downtown L.A. popular ArtWalk held once a month. 
The show will be accepting and responding to live feedback via all the social media outlets. 
If you want to tune in Wednesday, August 8, from 7-8pm PST, the show can be streamed here.
If you want to join in on the discussion, get a shout-out, ask questions and be heard, you can follow and mention 88HIPHOP on twitter @88HIPHOP.