Lee Greenwood Upset About Kindergarten Song Ban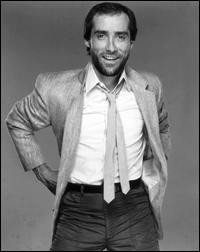 Singer Lee Greenwood has reacted angrily to news reports his patriotic anthem "God Bless The USA" has been banned from a New York kindergarten graduation.

Officials at the P.S. 90 school in Brooklyn decided the 1984 tune was "inappropriate" for five year olds because it begins with the lyrics: "If tomorrow all the things were gone/I'd worked for all my life/And I had to start again/with just my children and my wife..."

But Greenwood disagrees and admits he is appalled by the ruling.

The Los Angeles native, who re-recorded the song in 2001 following the terrorist attacks on the World Trade Center in Manhattan, says, "I wrote God Bless the USA about the love I have for this country and the struggle we have gone through to remain free.

"Our country was founded on the principle that it welcomes people of all cultures and gives them the same rights we have as citizens. However, I feel compelled to echo the faith of our forefathers who all believed in God and a respect of a higher authority.

"Personally, denying the children of P.S. 90 to sing 'God Bless the USA', offends me as a Christian. My song is about hope, faith, spirit and pride. How could that be wrong on any level?"