'Lee Daniels' The Butler' Red Carpet Premiere Lights Up Philadelphia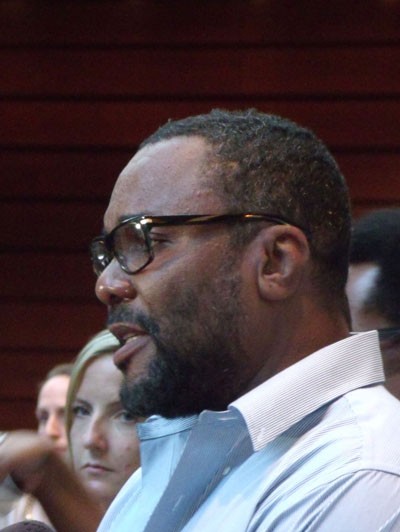 Lee Daniels (director and producer), Cuba Gooding, Jr. (star) and Sheryl Lee Ralph (actress/singer) all hit the red carpet on Monday, July 29th, to premiere 'The Butler' at Philadelphia's Kimmel Center.
This has been a pretty big week for Philadelphia. The festivities started off with the National Urban League Conference the week of July 24th-July 27th assisting job seekers in identifying open positions at Sony Pictures and NBC Universal.
The fun continued on Monday when director and producer Lee Daniels ('Precious,' 'Monster's Ball,' 'The Paperboy'); actor Cuba Gooding, Jr. ('Boyz n the Hood,' 'Tuskegee Airmen,' 'Jerry Maguire,' 'The Fighting Temptations'); my favorite actress EVER, Sheryl Lee Ralph ('It's a Living'); one of the 'Bachelor' boys and first draft picks for hometown heroes, Philadelphia Flyers, all walked the red carpet at the $235 million Kimmel Center.
I love attending red carpet events. I won't lie. They aren't glamorous in the slightest, but you feel glamorous all the same. You go, set up, hang out for an hour with people you've seen before and, as a perk, your favorite actor/actress/director arrive to say hello.
Philly native Lee Daniels spoke to the assembled press about what this film meant for him, the African-American community and if things had truly changed. "I think that [since] 1776 … it's been nothing but struggle for the African-American. This movie will rip the scab off and deal with the racial tensions. This movie is not just about the African-American experience but for the white people because we were so afraid to do it. It's really a beautiful story." I had a host of questions for Lee that I didn't get to ask such as if Spike Lee's 'She Hate Me' influenced him. I don't care what people say, I still love that Lee analyzed African-American security guard Frank Wills whose break-in report catalyzed the scandal. I also wondered how he handled directing films that looked at the worst parts of human history and human nature and if he missed cancer victim Laura Ziskin ('Pretty Woman') whose passion got the production ball rolling. Although standing before bright lights and intense questions can tire you out; he's an incredibly patient person. I loved that he carefully repeated his thoughts for a woman who hadn't heard him. 
While Cuba Gooding, Jr. proved reticent about walking the red carpet he simultaneously remained playful with his co-stars. When you hear someone shout "she's pregnant" in the audio, that's because of Cuba causing mischief. When Lee stops talking for five seconds, that's because he ran over to take a quick red carpet shot with Cuba playing Dennis the Menace.
Sheryl Lee graciously hung out for a while. Am I the only 80s child who watched 'It's a Living' growing up? I thought rocking a cocktail waitress outfit circa Medieval Times by way of a French maid fetish shop was the hottest thing ever. I loved seeing Sheryl Lee there as an African-American woman. So, yea, when meeting a woman I admired from afar arrived, I retreated into my 8-year-old self. However, the woman is absolutely gorgeous.
I'm looking forward to 'The Butler' while simultaneously fearing it. It's a filmic event that will catalyze feelings we typically suppress on a daily basis. The story of White House butler Eugene Allen (who served through eight presidencies) remains incredibly intriguing and I can't wait for the biography by Washington Post writer Wil Haygood. However,  I always fear peeking behind the nation's curtains to review our past (and present) difficulties. All the same, the film has a LOT of star power behind it with Forrest Whittaker; Cuba Gooding, Jr.; Terrence Howard; James Marsden; Lenny Cravitz; John Cusack; Alan Rickman; Vanessa Redgrave; Oprah Winfrey; and Jane Fonda. Basically, if you're an actor's actor, you're probably in this.
Considering Daniels' success with 'The Paperboy' and his red carpet charm, I hope this film does well. Check out a slideshow of the event with Daniels' accompanying audio below.