Led Zeppelin Sued Over 'Stairway To Heaven' Writing Credit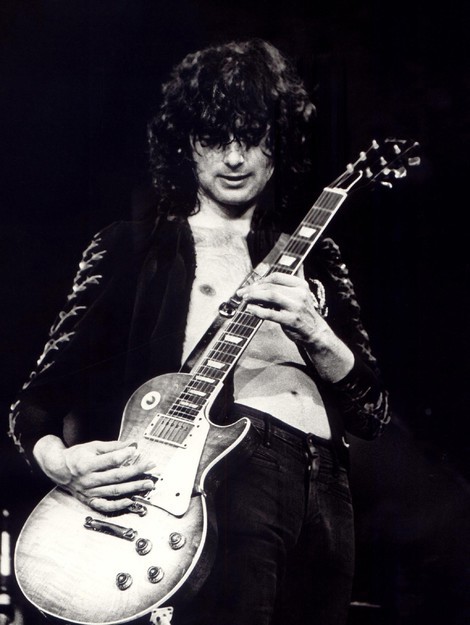 A lawyer representing late Spirit guitarist Randy California is suing Led Zeppelin over a songwriting credit.

Attorney Francis Alexander Molofiy is hoping to delay the release of the rock group's upcoming remastered "IV" album unless California is properly credited in the liner notes as a co-writer of the band's classic hit "Stairway To Heaven."

Zep guitarist Jimmy Page has been hard at work putting together remastered editions of the band' studio albums, beginning with Led Zeppelin I-III, which will hit stores and online retailers June 3.

Molofiy claims that the opening guitar riff to Stairway was taken directly from Spirit's single "Taurus," off their self-titled debut album, and is seeking a writers credit for California 40 years after the song was released.

The lawyer says, "The idea behind this is to make sure that Randy California is given a writing credit on Stairway to Heaven," he tells Bloomberg Businessweek. "It's been a long time coming."

California, who died a year after his band's debut album was reissued, wrote in the liner notes at the time, "People always ask me why 'Stairway to Heaven' sounds exactly like 'Taurus,' which was released two years earlier," hinting that Zeppelin may have heard the single before its release. "They opened up for us on their first American tour," he added.

Prior to his death, the singer/guitarist told Listener magazine that the song was a "rip-off" and that "The guys made millions of bucks on it and never said, 'Thank you', never said, 'Can we pay you some money for it?'"

Despite the two songs having some similarities to their respective opening arpeggios, both songs also bear strong resemblance to Davey Graham's 1959 "Cry Me A River."

Former Spirit bassist Mark Andes, who is also named in the suit, is attached to another music-related lawsuit. Andes and drummer Denny Carmassi, who both played with Seattle based rockers Heart during the 1980s and early 90s, are suing the Rock and Roll Hall of Fame for using their likenesses to promote Heart's induction into the Hall last year, but not being included in the induction.