Led Zeppelin Fan Finds Treasure At Car Boot Sale

Lost audio of a Led Zeppelin swimming pool concert has been found at a car boot sale (British flea market) in Ipswich, England.

The rare live recording from the rock band's 1971 show at St. Matthews Baths Hall was unearthed by a collector who was rummaging through CDs at the sale of second hand and bargain items.

The lucky buyer, Vic Kemp, tells the Evening Star newspaper, "The guy who was selling them (CDs) said, 'You might be interested in this.' It doesn't have a proper cover and the title is just written in felt-tip pen... The recording is not too bad at all.

"It must have been recorded by someone standing at the front with a microphone. You can hear Robert Plant talking to the audience quite clearly."

Like Led Zeppelin, the Baths Hall is no more - it closed as a music venue in 1984 and currently stands empty.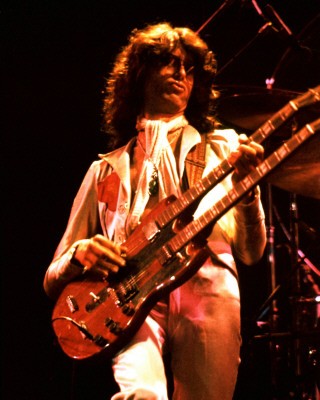 Click for more great Led Zeppelin pictures: