LeBron James and Friends Screen His New Animated Series 'The LeBrons' At Siren Studios in Hollywood
NBA Superstar LeBron James, his company Spring Hill Productions and Believe Entertainment Group hosted a screening of "The LeBrons" at Siren Studios in Hollywood to preview the new animated series. "The LeBrons" will debut exclusively on the web and is designed to give kids positive messages through the main characters that represent LeBron's four personalities: Kid, Wise, Business and Athlete. We hit the red carpet to talk to LeBron and his friends who came out in support of the new family entertainment show that is already getting amazing feedback.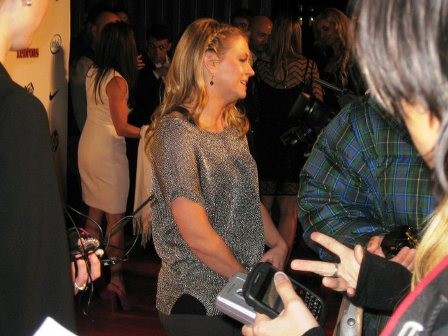 Melissa Joan Hart- I am a huge basketball fan and always wanted to be a Knicks City dancer mostly because they wore those cool combat boots- I even know the cheer! I was hoping that LeBron was going to go to the Knicks but I still like him because he has such talent and now he's taking on a new adventure with "The LeBrons". He is taking it to the next level and it's important that his show has good morals which are important because I always tried to be a good role model to my siblings and sons as well. Young celebrities need to realize that to be a role model you don't have to be awful- what happened to the Old Hollywood mystery? You need to have a good family around you to become a success and grounded young actress. In this industry you are going to rebel and have a fall and it's all about how you handle it and what kind of career you will have. 
The event was obviously a big deal to Dallas Mavericks owner Mark Cuban who missed his first game to come out and support LeBron. He was caught checking the score on his cell phone a few times though.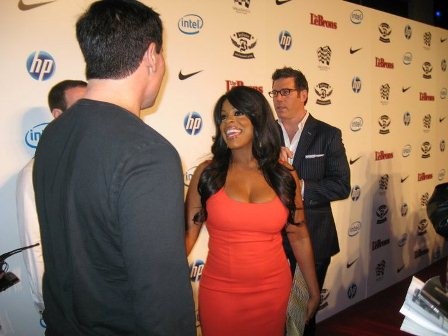 Actress Niecy Nash does the voice of Gloria on the cartoon and told us how she got involved with the series.  "They called me up and said LeBron was doing a cartoon and I said, LeBron who? I didn't know that the NBA LeBron was doing a family cartoon! So I auditioned and got the part. I play Gloria, the female figure and I have a lot of fun. There was so much creativity put into the show and I love how it will be released online."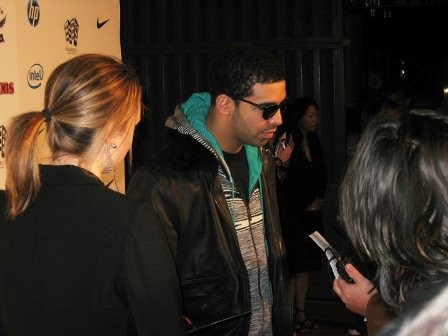 Hip hop star Drake told us he liked LeBron because they both faced the same challenges in their careers, him in music and LeBron in sports. He respected the way LeBron plays basketball and although he is an aggressive player, he humbly tries to show people he is the greatest athlete of all times and Drake can relate because that's what he tries to do in his music.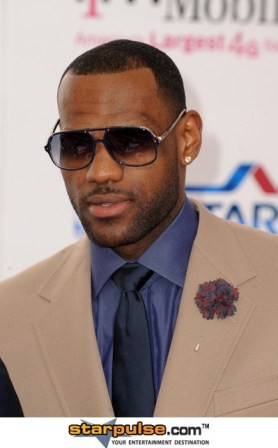 LeBron James- It all started out with a campaign I did for Nike where I play four characters that I act like on a day to day basis. There's the kid LeBron, the old man or wise LeBron, the business LeBron and the Athlete LeBron. After the campaign was over, I believed that there were more legs to it so I came together with Spring Hill to make it into a cartoon. Even before I had my kids, I always felt that it was important to empower kids and instill the important life lessons in their life. And I have the power to do so, so I wanted to do that. Growing up with a single mother she always taught me to stay strong no matter what is going on in life.