'Leave It To Beaver' Star Barbara Billingsley Dies At 94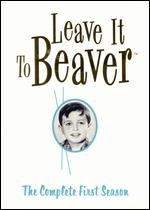 Beloved TV mom Barbara Billingsley has died at her home in Santa Monica, California.

The actress, who played matriarch June Cleaver in hit 1950s sitcom "Leave It To Beaver," was 94.

Billingsley also found as a trash-talking passenger in cult comedy "Airplane!."

She died on Saturday following a long illness.

In a statement to TMZ.com, her "Leave It to Beaver" co-star Jerry Mathers, said, "I am deeply saddened by the loss of my dear friend and lifetime mentor Barbara Billingsley. She will live in the hearts of her fans as a wonderful actress and be remembered by her friends as a gracious lady. Barbara was a patient advisor and teacher.

"She helped me along this challenging journey through life by showing me the importance of manners, and respect for others. She will be deeply missed by all of her family, friends, fans and most especially by me."