Leaping Ponies & Elephants At Angelina Jolie & Brad Pitt's Wedding? No Way, Says PETA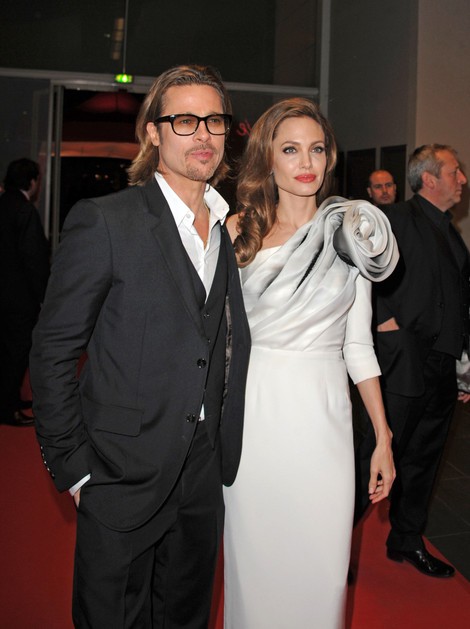 Celebrities sometimes come up with some outrageous wedding ideas, but often the rumors are more exciting than the actual event. A man cited as Angelina Jolie and Brad Pitt's florist reportedly has the scoop on the couple's upcoming nuptials.
Lucille Michel told the U.K.'s Grazia magazine: "Guests will travel past water fountains and Shetland ponies leaping as they go up the two-mile long drive to the house." He added, "They want the wedding to take place just before sunset."
In addition, Michel claimed a family of eight elephants will greet guests, an idea spurred by the couple's six children. "Brad hopes it will make them smile," the florist claimed.
But apparently that's a load of bull cocky.
The People for the Ethical Treatment of Animals (PETA) issued the following statement:
"It would be out of character for Angelina Jolie and Brad Pitt — a couple who clearly values family and has donated millions to safeguard land and wildlife in Africa — to have elephants at their wedding ceremony. They probably realize that elephants used as props at events and in other forms of entertainment are separated from their families, kept chained most of their lives, carted from town to town, and beaten in training so that they perform on cue. They know that sensitive, family-oriented animals deserve to live in peace. PETA wishes the couple all the best in their life together. "
Previous reports claim the couple wants an intimate ceremony at their French estate, while other sources say the couple is splashing out $30,000 in flowers. Either way, it will be a big deal when the couple finally do tie the knot.