LeAnn Rimes Vs. Olivia Wilde In Low-Cut Black Blouses - Who Wore It Better?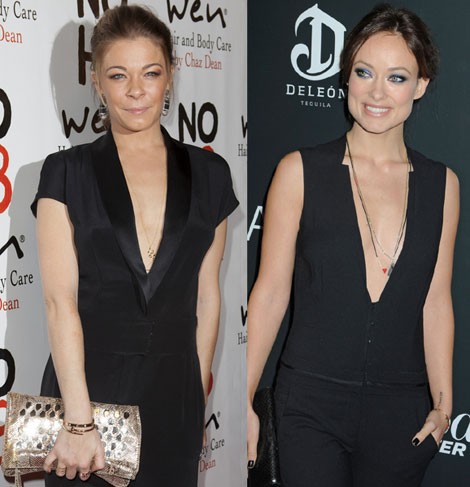 LeAnn Rimes attended the NOH8 Campaign 4th Anniversary Celebration in Hollywood on Wednesday wearing a black, low-cut tuxedo-like blouse and black trousers.
The singer jazzed up her look with strappy metallic heels and a matching clutch. She wore minimal eye make-up and painted her lips pale pink.
Actress Olivia Wilde wore a nearly identical outfit the day before at the premiere of "Django Unchained" in New York City. Her top looked more like a vest, and she opted for bright blue heels to complete her look. She wore dramatic blue eye make-up.
Both women wore black nail polish, pulled their hair back and wore long necklaces.
Who pulled off the look better? Check out more photos...