LeAnn Rimes To Make Cameo On 'Anger Management'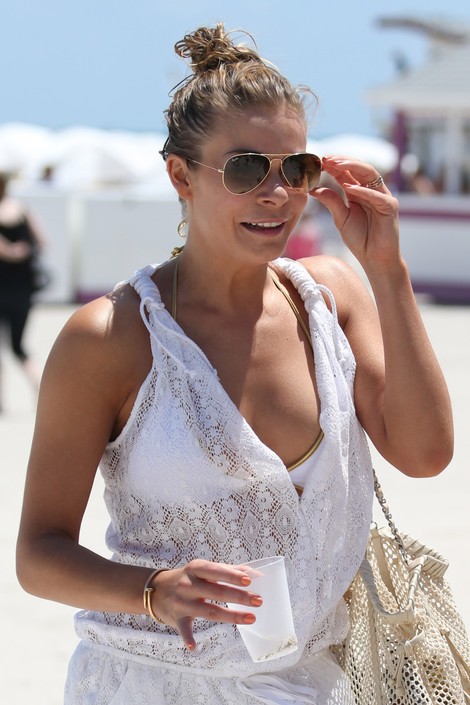 LeAnn Rimes has landed another acting role playing Charlie Sheen's love interest in his sitcom Anger Management.

The country singer broke the news of her latest TV role on Wednesday as she made her way to the set to film promos, tweeting, "Going now to shoot promos for my (guest) spot on Anger Management... Charlie was supposed to be there but he's a little busy today! Drama queen j/k (just kidding)."

Later, Rimes revealed she will play the actor's "love interest" and added, "I've never walked onto a nicer set of people (than) Anger Management... Looking forward to shooting next month!"

Rimes isn't the first big star to romance Sheen's character in the comedy - Lindsay Lohan got into bed with him when she made a guest appearance as herself earlier this year.

This isn't the only television news for the Can't Fight the Moonlight hit-maker, LeAnn is developing a new sitcom based on her marriage to Eddie Cibrian in a bid to give fans a real look into their private lives.

She told People.com, "We're doing a TV show based on our reality. We'll take things out of our lives and elaborate them and make them funny. People have been laughing at us - we want them to laugh with us!

"For some reason, everyone is so interested in our lives but they don't actually know about them. What they read is what they see. We want to be able to take control of our lives again so we want to do a show about us, about our lives, but scripted."