LeAnn Rimes Takes A Break During Her Tour To Flaunt Her Bikini Bod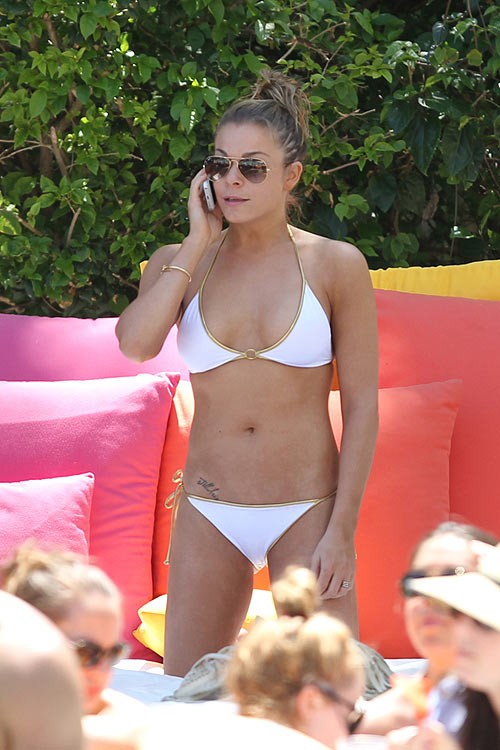 LeAnn Rimes showed off her bikini bod in Miami over the weekend, taking the opportunity to flaunt her curves while answering her cell phone. The country singer appears to have put on some weight, looking healthy and happy.

LeAnn is currently on tour and took a break in South Beach after her Biloxi, Mississippi show at the Hard Rock Hotel and Casino Friday night.

"South Beach is so gorgeous today. Gonna be a fun day OFF!!!" she tweeted Saturday.

Sunday morning she was at it again, posting a bikini shot on her Twitter and writing, "Good morning from Miami."

Later on Sunday, after her Fort Pearce, Florida show, she joked about the teary-eyed experience she had. "Great show FL!! I think I cut my eye trying to get out something that was in it... Ouch!" she wrote.

The 30-year-old singer has a new album, "Spitfire," due out Tuesday, April 9.

Her next stop is at the Ritz Carlton Dorado Beach in Dorado, Puerto Rico on Wednesday, before heading up north to Canada after a week off.