LeAnn Rimes Shares A 'Beautiful Vow Renewal' Photo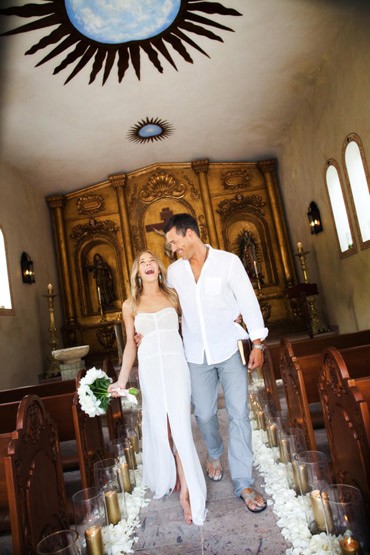 LeAnn Rimes and Eddie Cibrian are one of those couples who likes to renew their wedding vows. After one year of marital bliss the pair spent the day at the beach and said "I do" once again to mark their special occasion.
Rimes tweeted on April 28, "What an incredible day!!!!

"Renewed our vows today... it's incredible to thank each other for the past year as husband and wife. Here's to another great year!"
This morning she posted a photo from her special day, writing, "Thought I'd share a few smiles and a special moment. Thank you @joebuissink' for our beautiful vow renewal pics."
The singer was beautiful in a strapless white dress while Eddie opted for a casual look with a button-down shirt and flip flops.
The singer/actress made headlines in 2009 when she fell for Cibrian while they filmed TV movie "Northern Lights." They were both married at the time. She has refuted rumors that she's writing a tell-all book about the experience.
Mariah Carey & Nick Cannon also recently renewed their wedding vows - at the Eiffel Tower in Paris, France.