LeAnn Rimes Opens Up About Her Affair With Husband Eddie Cibrian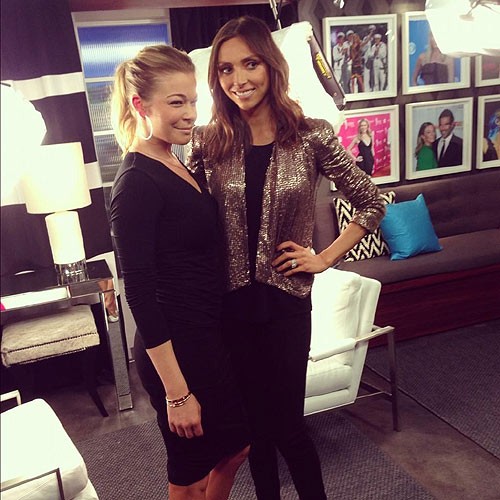 LeAnn Rimes broke down in tears during an interview with E!'s Giuliana Rancic on Sunday night, saying that her highly publicized affair with actor Eddie Cibrian wasn't intended to hurt anyone and that the two stars' marriages were on the outs anyway.

The Country singer and the former CSI Miami star were both married to other people when they met and fell for each other on the set of a 2009 made-for-TV movie, prompting them to leave their spouses to be together and, ultimately, marry.

"Why act on it, when you're both married and you both have families?" Rancic asked.

Strugglind to hold back tears, Rimes answered, "I never, ever in my heart want to hurt anyone. But... I don't think anything can separate anything that's super-connected. You might have had so many wonderful things with each other's spouses in your relationships, but something along the way broke that.

"You can't break what's broken already," she added, implying that both stars' marriages were already failing.

Rimes was married to dancer Dean Sheremet at the time of the affair; while Cibrian was married to Real Housewives of Beverly Hills star Brandi Glanville, with whom he has two sons. They were married last year.

"I wish I handled it differently because I wish I could have been better for me, for Brandi, for Dean, for Eddie, for everyone else," says Rimes.

She also insists that despite having to make heartbreaking decisions, the two stars simply couldn't fight the chemistry they had.

"No one, because this is Eddie and my personal conversation, will ever understand how much thought and hurt, even towards each other, were put into our decision."