LeAnn Rimes Looks Normal & Healthy In Latest Bikini Pics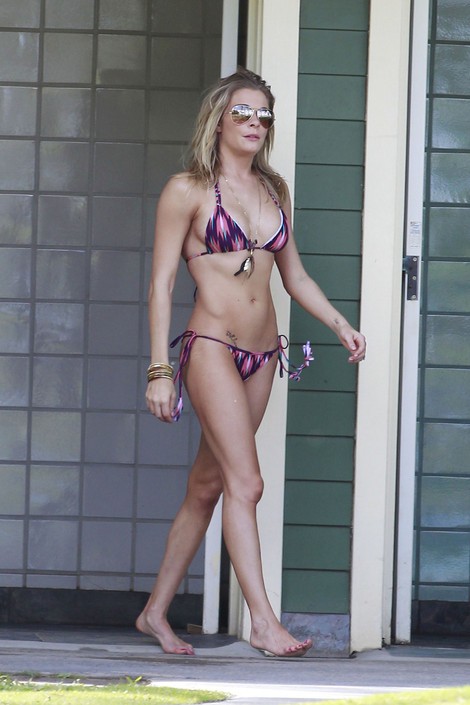 We spotted LeAnn Rimes showing off her bikini body as she had breakfast with husband Eddie Cibrian in Maui yesterday. The singer generated controversy several months ago for being too thin, and many suggested she may be battling an eating disorder. We don't think she looks emaciated in these recent pics. What do you think?
LeAnn is getting agitated with many of the rumors surrounding her, particularly those involving baby talk. On Monday she tweeted, "I have never even tried (to get pregnant). Please stop discussing my ovaries. I just think its (sic) crazy that people make articles out of nonsense."
Meanwhile, her husband's ex-wife made headlines this week for her one day "marriage." The "Real Housewives of Beverly Hills" star Brandi Glanville wed mixed martial arts manager Darin Harvey on Saturday night in Las Vegas. But the nuptials weren't legal.
Glanville and Cibrian split and then divorced after his romance with Rimes was made public in 2009. Cibrian and Rimes wed last year.