LeAnn Rimes Helps Send Sick Child To Disneyland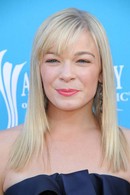 Country singer LeAnn Rimes is helping to make a little girl's dream come true by taking her to Disneyland.

The You Light Up My Life hit-maker was devastated to learn about the six-year-old, who suffers from septo-optic dysplasia and was told a week before Christmas she will lose her vision.

Her parents launched a fundraising website to help send their daughter to meet Mickey Mouse in California, and Rimes has contacted airline bosses to help make the girl's wish come true.

In a post on her Twitter.com page, she writes, "Throwing this out there to see if we might be able to help this sweet child and her family. American Air, wanna help? I've got Disney covered and I'll go hang with the little girl and her family!"

Rimes then notified fans that she is corresponding with airline executives to organise the trip.