LeAnn Rimes Hangs Out In A Bikini By The Pool In Miami Following The Premiere Of Her New Reality Series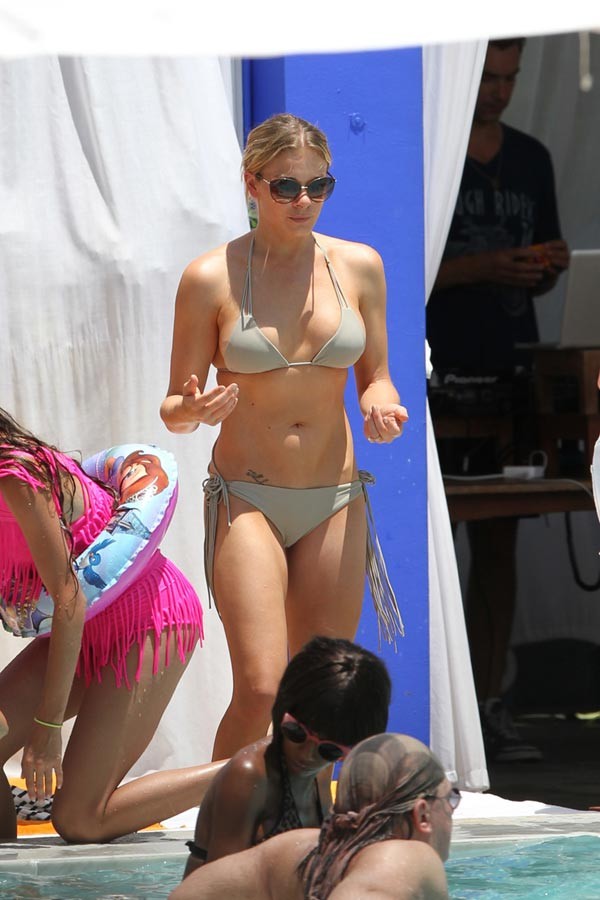 LeAnn Rimes was spotted relaxing poolside in Miami before her concert at the Mardi Gras Casino in Hallandale Beach Saturdy night, showing off her sexy bikini bod in a grey string two-piece and sipping a glass of wine.

The 31-year-old singer performed later in the evening in a sheer blue jumpsuit with a printed white pattern.

The singer's new reality show with husband Eddie Cibrian premiered on Friday night on VH1, and the two stars hope their new show, "LeAnn & Eddie," helps put all the gossip about the two to rest.

Both stars met on the set of a TV movie whilst married to other people and since their affair and subsequent marriage, the gloves have been off, especially with Cibrian's ex, "Real Housewives" star Brandi Glanville.

The show is touted as "the real truth" about their lives.

"We wanted to work together. When we sat down and took stock of everything that's happened over the last five years — it's been a one-sided story," Cibrian told USA Today.com. "If we scripted this, it would be an incredible sitcom. This show is a satire of what has happened in our lives."