LeAnn Rimes Fears Husband Eddie Cibrian May Cheat On Her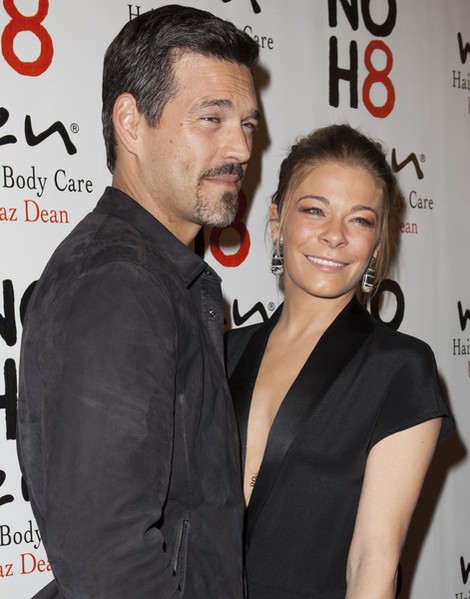 Once a cheater, always a cheater? Singer LeAnn Rimes worries that her husband Eddie Cibrian might stray because the couple's romance stemmed from an affair while both of them were married to other people.
The couple met while filming the 2009 made-for-television movie "Northern Lights," and their affair was made public after they were taped kissing each other at a restaurant.
Later that year Rimes divorced her dancer husband Dean Sheremet, and the actor left his wife Brandi Glanville, with whom he has two children. Rimes and Cibrian wed in 2011.
Since their relationship was the result of infidelity, Rimes admits she has concerns about her husband being faithful.
She told Entertainment Tonight, "Everyone else would think I am a liar if I didn't say yes (I worry about him cheating), and I have at times. It's definitely creeped into my mind, as it would anyone's."
Glanville has also accused Cibrian of cheating on her with a waitress - so he has a history of having affairs. Rimes says Cibrian also has the same insecurities about her cheating, but they are very happy together and trust one another.
 
She added, "I think we've been very honest and open to each other, and our conversations about it have only made me understand how much he actually cares, as much as I do, about being faithful to each other. Where I'm at in my relationship with Eddie, that is not a worry that's in the front of my mind. I trust in him and I know he does me."
Rimes made headlines last month during her perfomance on "The X Factor." Fans weren't very enthusiastic and several questioned whether Rimes was drunk. Over the summer the singer entered an in-treatment rehab program for stress and anxiety issues, so it's no surprise that fans questioned her health and well being.