LeAnn Rimes Enters Treatment Program For 'Anxiety & Stress'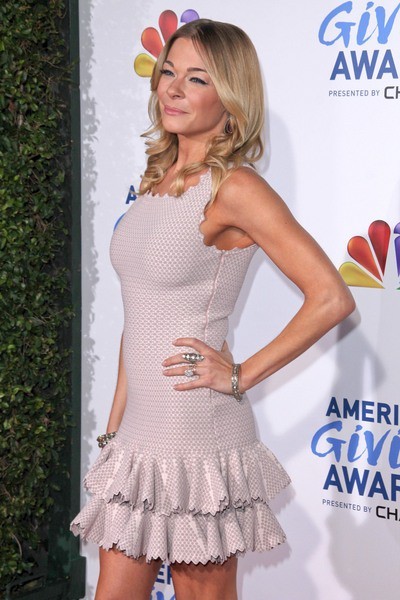 On Wednesday, LeAnn Rimes checked herself into a 30-day in-patient program for "anxiety and stress." Her rep insists she is not seeking treatment for an eating disorder or substance abuse.
The singer's rep told People.com, "LeAnn has voluntarily entered a 30-day in-patient treatment facility to cope with anxiety and stress. While there will be speculation regarding her treatment, she is simply there to learn and develop coping mechanisms. While privacy isn't expected, it's certainly appreciated."
Rimes, who turned 30 earlier this week, plans on keeping her September concert dates. "The facility has granted her permission to keep her weekend tour obligations, as LeAnn doesn't want to disappoint her fans. She will report back after each weekend," her spokesman added.
The singer also came forward to explain why she's seeking help. "This is just a time for me to emotionally check out for a second and take care of myself and come back in 30 days as the best 30-year-old woman I can be.
All the things in my life will be there when I get out, but you know what? I'm hoping they're not going to affect me as much. I'll have the tools to know how to deal with them," she told People.
Husband Eddie Cibrian added, "My wife is the most remarkable and courageous woman I know. I am so proud of her for having the strength to finally take some time for herself. I will be with her every step of the way."
This isn't the first time Rimes has sought professional help. It was revealed in May that she, her husband, and her husband's ex-wife Brandi Glanville went to therapy together to improve communication between them. Cibrian cheated on Glanville with then-married Rimes while filming TV movie "Northern Lights" together in 2009. They ended their respective relationships and wed in April, 2011. Glanville has been open about the pain and betrayal she felt following her divorce from the actor. The former couple have two sons.