Leah Remini: Why I Left The Church Of Scientology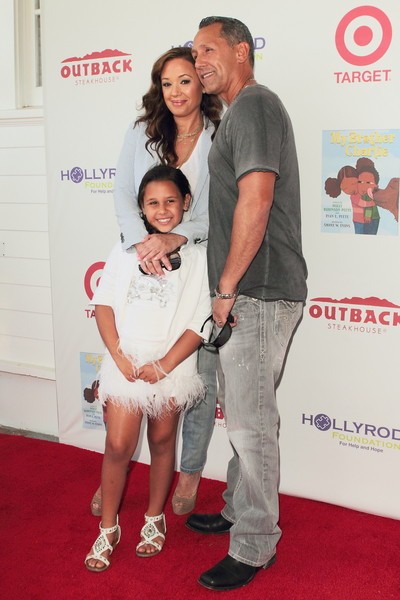 Leah Remini has revealed in a recent interview she left the Church of Scientology for the sake of her daughter.
In a lengthy interview of Buzzfeed, Remini shared the story of how her family got involved with the group. Her mother uprooted the family and moved from New York to a Scientology compound in Florida. Remini says, "We were separated from our mother. We had to sign billion-year contracts we didn't understand. And we kept saying, 'Why are you doing this to us? Why are we here?'"
Remini's family landed in Los Angeles soon after, where she dropped out of public school to be educated by the church and become an actress. Leah began auditioning for bit parts before landing her first major role in "Living Dolls" alongside Halle Berry, but the show has cancelled after a dozen episodes.
Leah began to have animosity towards her mother for rarely being around. "I started thinking of my own childhood and how I grew up resenting my mother because she was never home. It's funny; somehow my father, the guy who left his kids and never paid child support, was excluded from my resentment and I grew up resenting my mother for not being home to make food, like all my friends' moms were. But my mom thought she was doing something good; she thought she was helping the planet. That's what the Church tells you."
That resentment is one of the reasons Leah left the Church. "In my house, it's family first – but I was spending most of my time at the church. So, I was saying 'family first,' but I wasn't showing that. I didn't like the message that sent my daughter."
Remini now says she is ready to move onto "Third Act: Shock and Awe," with the first two acts being her departure from the Church and going on Dancing with the Stars, respectively. She is writing a memoir and nabbed a role in TV Land's The Exes.