Leah Remini: 'I'm Thankful For All Your Support' Following Scientology Departure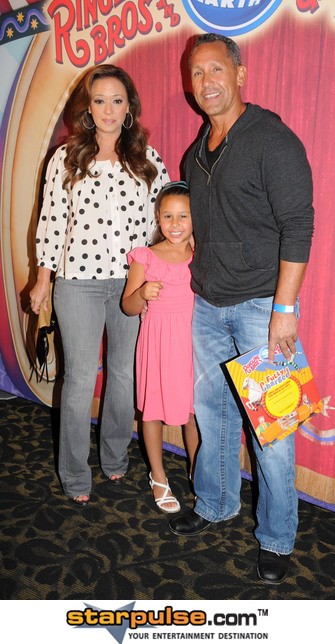 Leah Remini has thanked everyone rushing to her support after her departure from the Church of Scientology.
Remini made headlines yesterday when it was reported she quit the group. The New York Post reported she dealt with years of "interrogations," some stemming from her asking questions about Scientology leader David Miscavige's wife and the way he ran the group.
The sources say Remini was against policies barring members from questioning Miscavige's management or reporting abuse. She was also at odds with the rules making members stay away from family and friends not in the Church.
"She is stepping back from a regime she thinks is corrupt. She thinks no religion should tear apart a family or abuse someone under the umbrella of 'religion,'" the source told The New York Post.
Remini has now reached out to her supporters, writing in a statement, "I wish to share my sincere and heartfelt appreciation for the overwhelming positive response I have received from the media, my colleagues, and fans from around the world. I am truly grateful and thankful for all your support."
Scientology reps have denied the allegations.