Leah Remini Files Missing Persons Report For Scientology Leader David Miscavige's Wife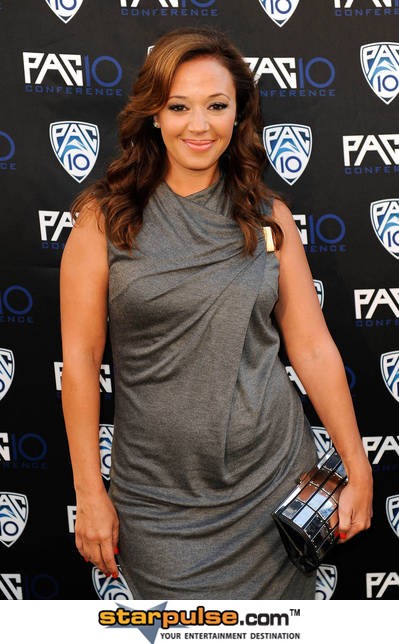 The Los Angeles Police Department confirmed on Thursday that an investigation regarding the wife of Scientology leader David Miscavige has been ongoing after reports that actress Leah Remini, who recently broke from the church, filed a missing persons report over the whereabouts of Mrs. Miscavige.
Police wouldn't say whether or not the actress had anything to do with the filing; however, sources told TMZ.com that Remini personally filed the report after leaving the church after over 30 years last month.

Shelly Miscavige has not been see in public since 2006, and church officials insist that she has simply been working hard for the church, but some people aren't buying that story.
According to ex-scientologist Tony Ortega, Mrs. Miscavige was transferred to a secret compound around the time of the wedding and is cut off from the outside world.

Remini reportedly left the church over issues with its leadership, when she began questioning Miscavige's running of the church and started to lose faith following the wedding of high-profile scientologist Tom Cruise and Katie Holmes. When Remini allegedly questioned why Miscavige's wife wasn't with him at the wedding, in which he served as Cruise's best man, the church reportedly punished her and began to treat her differently.
Last year Mrs. Miscavige's attorneys issued a statement saying any claims that she had gone missing "are false."

The church fired back at TMZ over the story on Thursday, calling it "a ludicrous claim" and a "publicity stunt cooked up by a small band of unemployed fanatics who live on the fringe of the Internet."

Last week Remini told Us Weekly.com that she's planning a memoir, which "will include my [Scientology] experiences, everything that's taboo to talk about."



---
UPDATE:
TMZ.com reports that the LAPD has closed the missing persons case involving Miscavige, calling the situation "unfounded" because they were able to meet with her in person.

The church has blasted Remini for opening the case, saying in a statement to TMZ, "Sadly, rather than move on with her life and career, Ms. Remini has aligned herself with a handful of untrustworthy, lunatic tabloid sources who obsessively harass the Church to advance their selfish agendas."