Lea Michele To Guest Star On 'Sons Of Anarchy'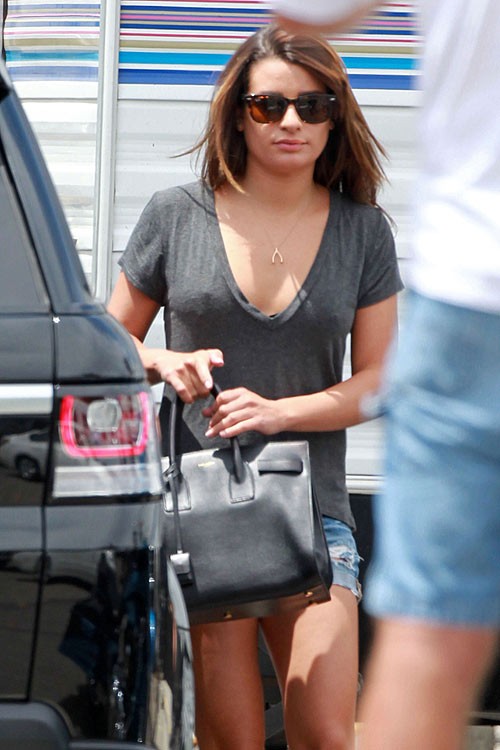 Glee star Lea Michele is set to make her TV drama debut and join the cast of FX biker drama Sons of Anarchy for an upcoming episode.

The actress will play a single mom who works as a waitress at a truck stop.

"I'll be appearing on an episode of my favorite show @SonsofAnarchy! Thank you so much," she tweeted on Monday.

The actress was spotted filming on the set of the show with star Charlie Hunnam on Monday; and her character will cross paths with Katey Sagal's who play's Hunnam's TV mom Gemma Teller Morrow.

Michele isn't the only star making an appearance in the upcoming seventh and final season of the show. Ex-porn star Jenna Jameson and rockers Courtney Love and Marilyn Manson also make guest appearances.

The final season begins on Tuesday, September 9. Lea Michele's episode airs on October 14.