Lea Michele Opens Up About Cory Monteith's Death Ahead Of 'Glee' Tribute Episode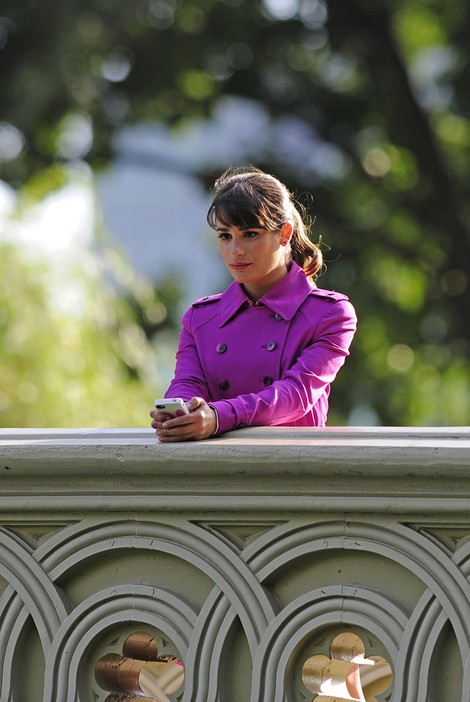 Lea Michele has spoken out for the first time since the death of her boyfriend and co-star Cory Monteith. The actress said that Cory's untimely death took two people from her.

"For me personally, I've lost two people - Cory and [onscreen 'Glee' boyfriend] Finn," she tells TV Week Australia.

The couple were together for more than a year before Monteith's death of a heroin overdose in July, and Michele says that the episode of the show that pays tribute to the late star, which she helped organize, felt like the right thing to do.

"We had a beautiful memorial for Cory in the (fictional school) auditorium and some of the cast members sang and people spoke about him. It only felt right that we would do the same thing for Finn, so I felt it was very therapeutic."

Lea also reveals that she gets plenty of questions about how she's dealing with the tragedy and managing to go back to work.

"Everyone is asking, 'Is it hard to do this? Is it hard to be back at work?', but the truth is it's no harder at work than it is in life," she explains. "So we might as well all be together as a family supporting each other to get through this together."

The actress also says that she's kept a positive outlook and celebrated their time together instead of dwelling on the negative.

"I really woke up every single day feeling like I was being in some sort of spell or something, that I was lucky enough to have him in my life," she adds. "There was no greater man than Cory, so for the time we spent together I consider myself very lucky."

"Glee" creator Ryan Murphy said the filming the tribute was hard, and it was even harder to edit, but the final result, which aired Thursday night, is the perfect send-off.

"It was very difficult to shoot, and it was very difficult to edit," Murphy explains. "But it was done with a really pure feeling of love for him and I think that's what the episode is about; treasure your friendships when you have them because one day they're not going to be there.

"And, for young people in particular, I think that's a really sweet, kind message."