Lea Michele Likes To Get Naked At Home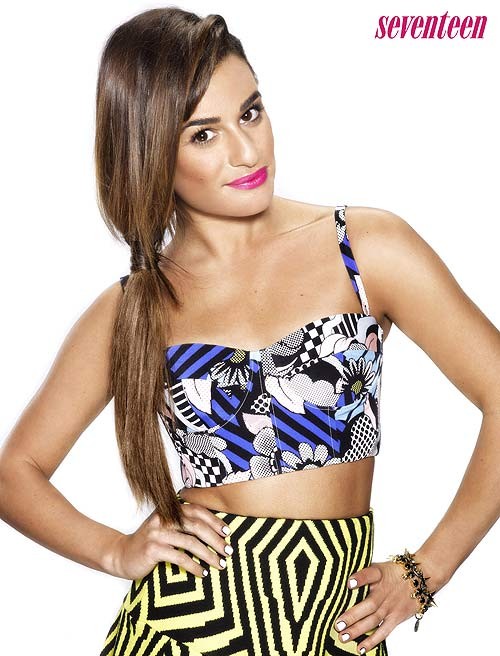 Glee star Lea Michele covers the April issue of Seventeen magazine and reveals that she likes to run around naked a lot.

"I'm very comfortable with my own body," the sexy star says. "I come from Broadway - everybody's naked on Broadway. "I like to think of myself as more granola. I'm not going to run around naked or anything like that unless I'm at my own home.

"Today, I walked into my backyard and was standing out there naked for a while. Don't tell: My neighbors will freak out!"
Cue the paparazzi, who will be climbing all over each other soon trying to get a peek into Lea's backyard.

The actress, who tragically lost on-screen and real-life boyfriend Cory Monteith to a heroin overdose last summer, also got serious during her interview, opening up about Monteith's death and sharing the gratitude she feels for the time she had with Monteith.

"I only have happy memories of Cory," she explains. "He was not his addiction - unfortunately, it won. But that wasn't who he was. Cory made me feel like a queen every day. From the minute he said, 'I'm your boyfriend,' I loved every day, and I thank him for being the best boyfriend and making me feel so beautiful."

On a lighter note, Lea was asked what she thinks of recent rumors that her "Glee" character Rachel will be getting a spinoff.

"Let's do it," she says. "I think it could be Rachel living in New York and working on Broadway!"

See more of Lea and read her full interview in the April 2014 issue of Seventeen magazine, which hits newsstands everywhere March 11.