Lea Michele & Kate Hudson Are Sexy In Black & White At 'Glee' Season 4 Premiere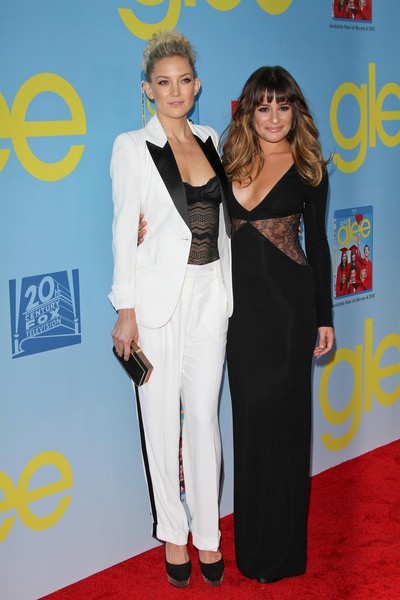 The cast of "Glee" attended the show's season four premiere screening in Hollywood on Wednesday. And it looked like series regular Lea Michele and guest star Kate Hudson got along quite well.
The pair wore opposite shades on the color scale - Hudson, 39, opted for a white pantsuit and black bustier underneath, while Michele, 26, wore a low-cut black gown with lace cut outs above the hips and on the back.
Hudson sings Jennifer Lopez's "Dance Again" and Lady Gaga's "Americano" in a medley on the premiere episode. She also pairs up with a Casper Smart look-alike (he's Lopez's boyfriend and choreographer).
Season four premieres tonight at 9/8 central on FOX.
See more photos of Kate and Lea...