Lea Michele Is Sexy In Knee-High Boots, Houndstooth Shorts On 'Glee' Set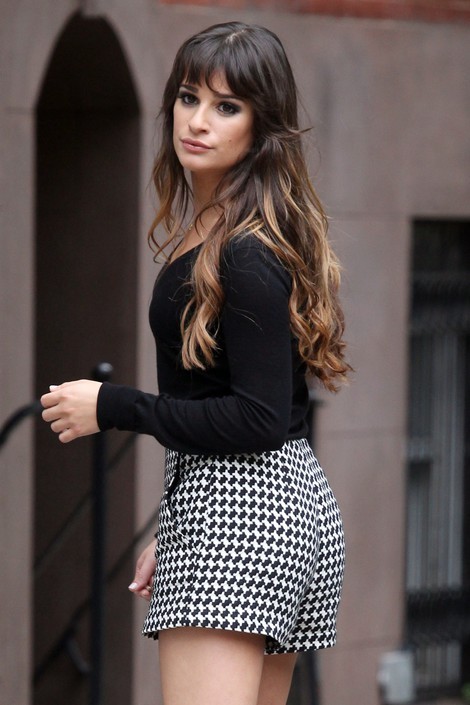 We spotted Lea Michele on the set of "Glee" filming scenes for the new season in New York City this weekend.
The actress had a couple of costume changes.  In one scene she wore black and white houndstooth shorts with a black blouse and black knee-high boots. In another scene the actress wore a striped sweater with coordinating black and yellow plaid socks.
The upcoming season will be set in Ohio and New York. The Fox Broadcasting president of entertainment said at the TCAs, "I think it's going to be a huge breath of fresh air for the show. I love the New York flavor. We get coming of age in a new chapter of life."
See more photos of Lea on set...